Upon being crowned as the Queen of Bhutan, Jetsun Pema remains very down to earth and humble. She has accompanied King Jigme Khesar on various official visits abroad including India, Singapore, Japan and the United Kingdom as well as to remote parts of the country and is often seen interacting with the locals.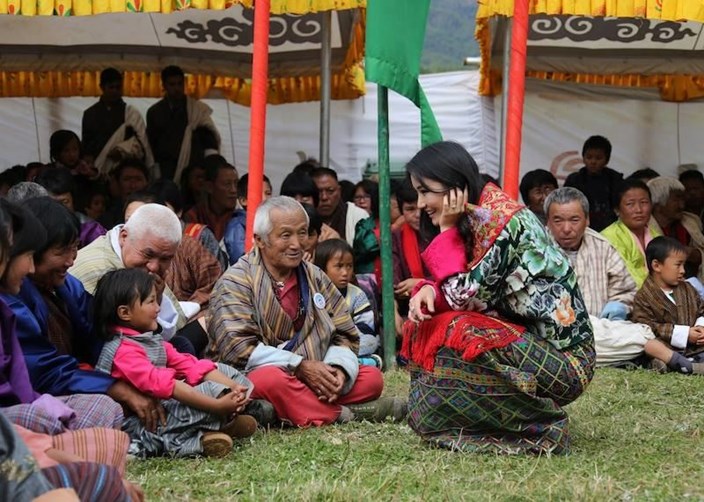 Aside from assisting King Jigme Khesar in his royal duties, Queen Jetsun Pema is also a champion of various social causes in the country. She is the president of the Bhutan Red Cross Society and the Royal Patron of environment agencies such as National Environment Commission, Royal Society for Protection of Nature and Clean Bhutan as well as other non-government agencies such as Bhutan Kidney Foundation. Queen Jetsun Pema was also presented the United Nations Environment Protection Ambassadorship for Ozone in 2012.
The well loved Queen is also an advocate for persons with disabilities where she works closely with the government, schools, and NGOs that provide services to enable persons with disabilities to enhance their lives. Apart from that, she also ensures that children have access to better healthcare and education.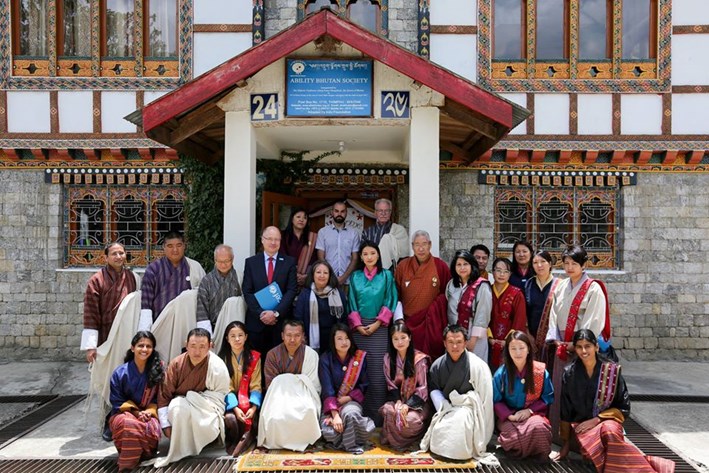 The social welfare projects that she supports are administered through the Queen's Project such as One Gewog One Product (OGOP) project which helps farmers to boost their income by supporting the production, packaging and marketing of the local produce by the rural communities.
In 2015, there was also a 150-bedded women and child hospital, Gyaltsuen Jetsun Pema Mother and Child Hospital built in honour of Queen Jetsun Pema. The hospital in Thimphu will cater to all maternal related health services. Additionally, Her Majesty also initiated the first Epidural Labour Analgesia Services in Bhutan for women who would like to opt for some pain relief during labour. 
This young queen is undoubtedly a positive role model and influence for women in Bhutan.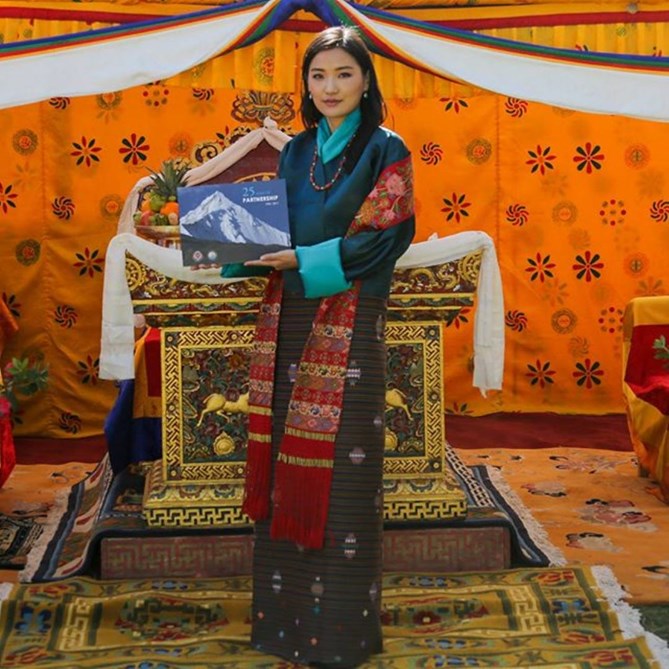 President, Bhutan Red Cross Society
Royal Patron, Ability Bhutan Society
Royal Patron, Bhutan Kidney Foundation
Royal Patron, Clean Bhutan
Royal Patron, National Environment Commission 
Royal Patron, Royal Society for Protection of Nature 
United Nations Environment Program (UNEP) Ozone Ambassador
Board of Directors, World Wide Fund for Nature (WWF)